Virtual Art Events
A virtual art class is a great way to bring your team together, wherever they are in the world. Unite your people and invite them to develop their skills and become more inspired and creative as a result.
Our team will take care of every aspect of your event, from the provision of communications to promote your virtual art class through to the delivery of the session by a professional teacher.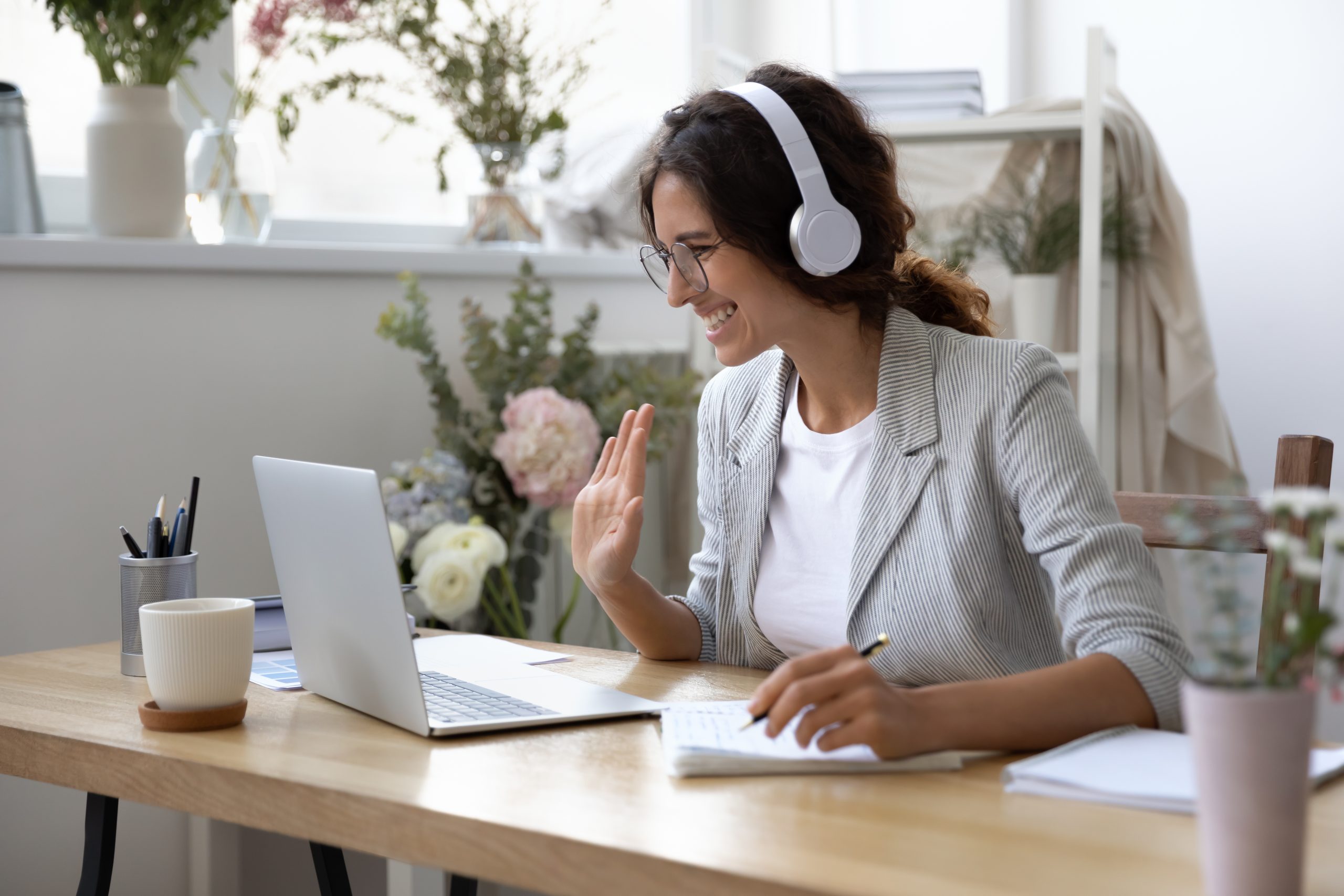 In Person Events
If you're looking for a creative team event, an art class is a great choice. Bring your team together in developing their artistic skills and enhance creativity in a fun and supportive environment. Our dedicated team will work with you to develop an event, bespoke to your needs. From drawing to painting, small groups to large, we can cater your session to best fit your theme, location and group size.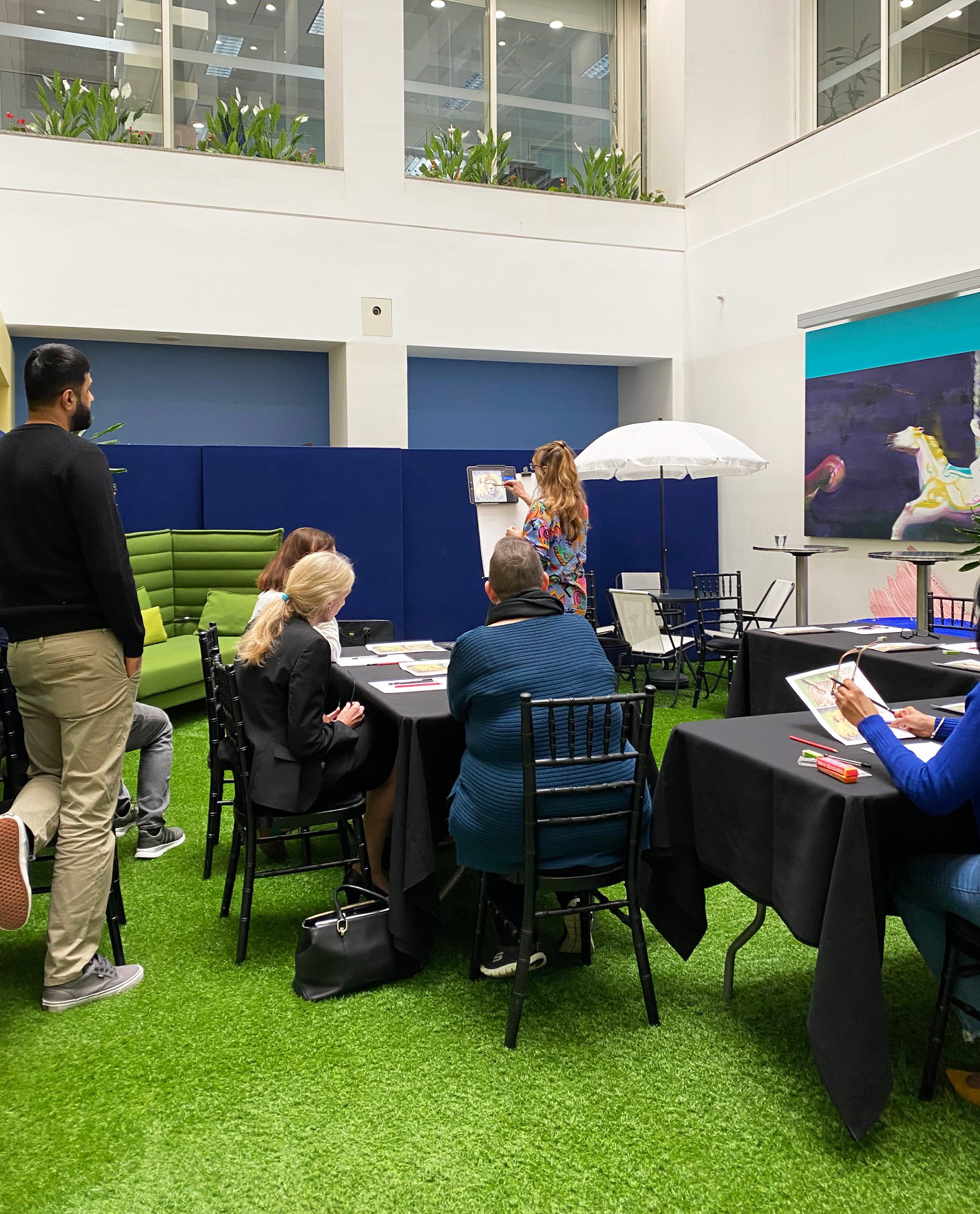 Ongoing Art Classes
Become a Business Member and offer your team ongoing creative development. Our programme provides access to live virtual drawing and painting classes, as well as mindful art classes designed to reduce stress and enhance wellbeing. Easy to manage, our Business Membership offers an incredible benefit to employees, allowing them to nurture their creativity.
INVEST IN CREATIVITY
Learn about our art classes for businesses today
ENQUIRE
OUR CLIENTS & CORPORATE MEMBERS
Trusted by...
Thank you for teaching me to draw and paint and for exhibiting my work along with the other class members'. This year has been a tough one for everyone but having my Monday and Thursday classes to look forward to has been a great help in keeping my mind intact.
Shoosmiths LLP
One of the biggest successes this year has been a series of art classes, run live across three different time zones, with more than 100 people around the world taking part.
Kennedys
I haven't taken a lunch break for weeks and this was a great excuse! I got more confident as the class went on and by the end the avocado looked like one.
London Chamber of Commerce
We have had great feedback from the art class yesterday. I did it and loved it…. it was a big hit.
Cboe Europe
Having not really picked up a pencil in over 20 years I was pleased with my first efforts. Looking forward to the next two lessons and then lots of practicing to get back into some drawing.
DAC Beechcroft
I think these classes are amazing. I think they help my concentration, energy, creativity and happiness, and they make me look forward to Mondays. It's such a wonderful course and I feel very lucky to be able to benefit from it, so thank you so much!
Baker McKenzie
EVERTHING YOU NEED
What's provided?
Personalised
Your event can be personalised to your specification. Our team will work with you to find a theme that compliments the messaging for your event. Whether you're celebrating wellbeing or a company milestone, we'll make sure that your art session is in line with your brand and values.
Outstanding Teachers
Our hosts and inspiring teachers have many years of experience in coaching and supporting in creative activities. Your team are always in safe hands and will be encouraged in their art, the priority being their enjoyment and inspired creative development.
Great Results
People are often amazed at what they achieve during our art classes. We aim to inspire your team in a relaxed setting and help them to develop as artists. Whether it's in person or online, our friendly instructors look after your people every step of the way.
Managing Your Event
Whether it's a one time event or ongoing Business Membership, we manage all registrations and deal with all queries from participants. From written communications to promotional imagery, we'll provide you everything you need to make your event a success,
DEVELOP YOUR TEAM IN CREATIVE SKILLS
Get In Touch
PHONE
+44 (0)2380 634 875