FAQ Guide
How to register for a class
Register for a class, download your reference images and watch recordings
1.
From the Little Van Gogh Members Area
Find your class under Register for Upcoming Art Classes
Click on 'Click Here to Register'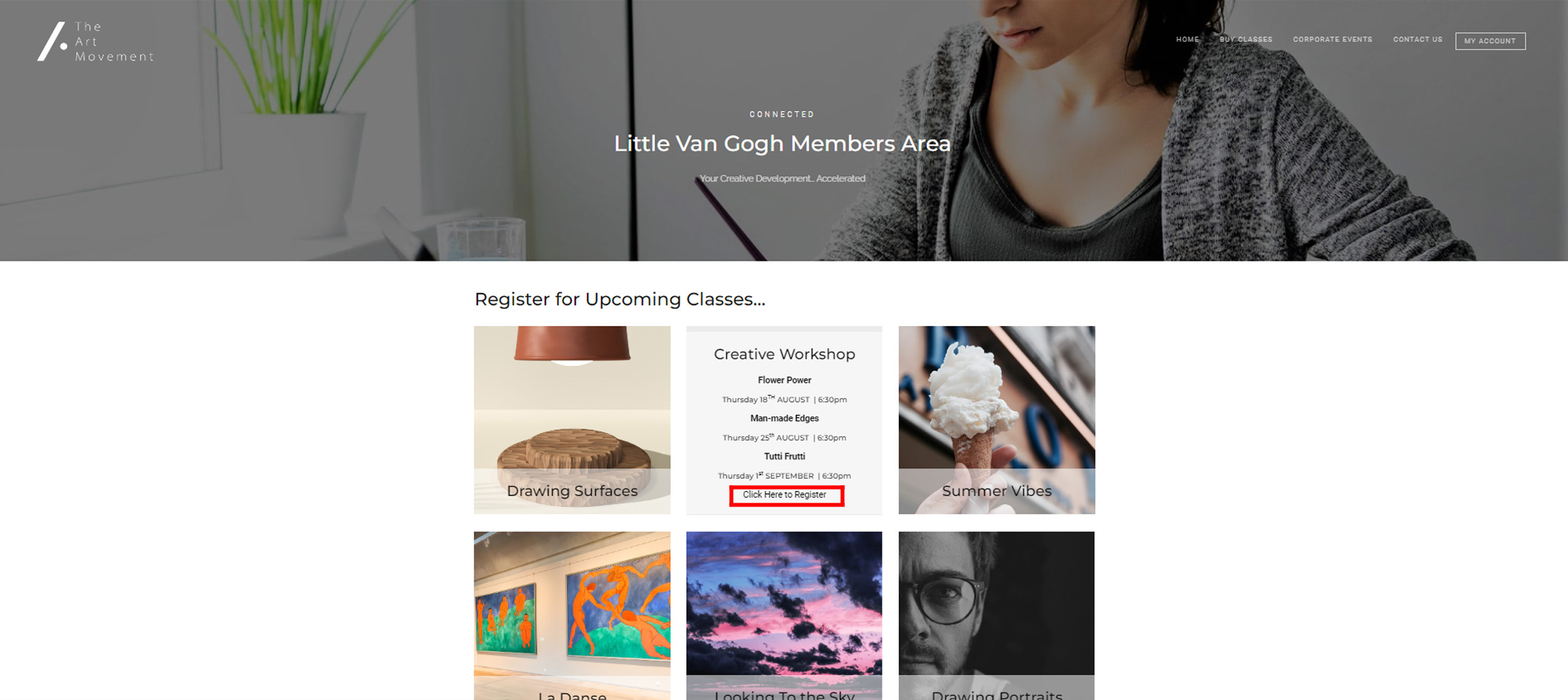 2.
On the class information page
Click 'Register Here' to receive your Zoom link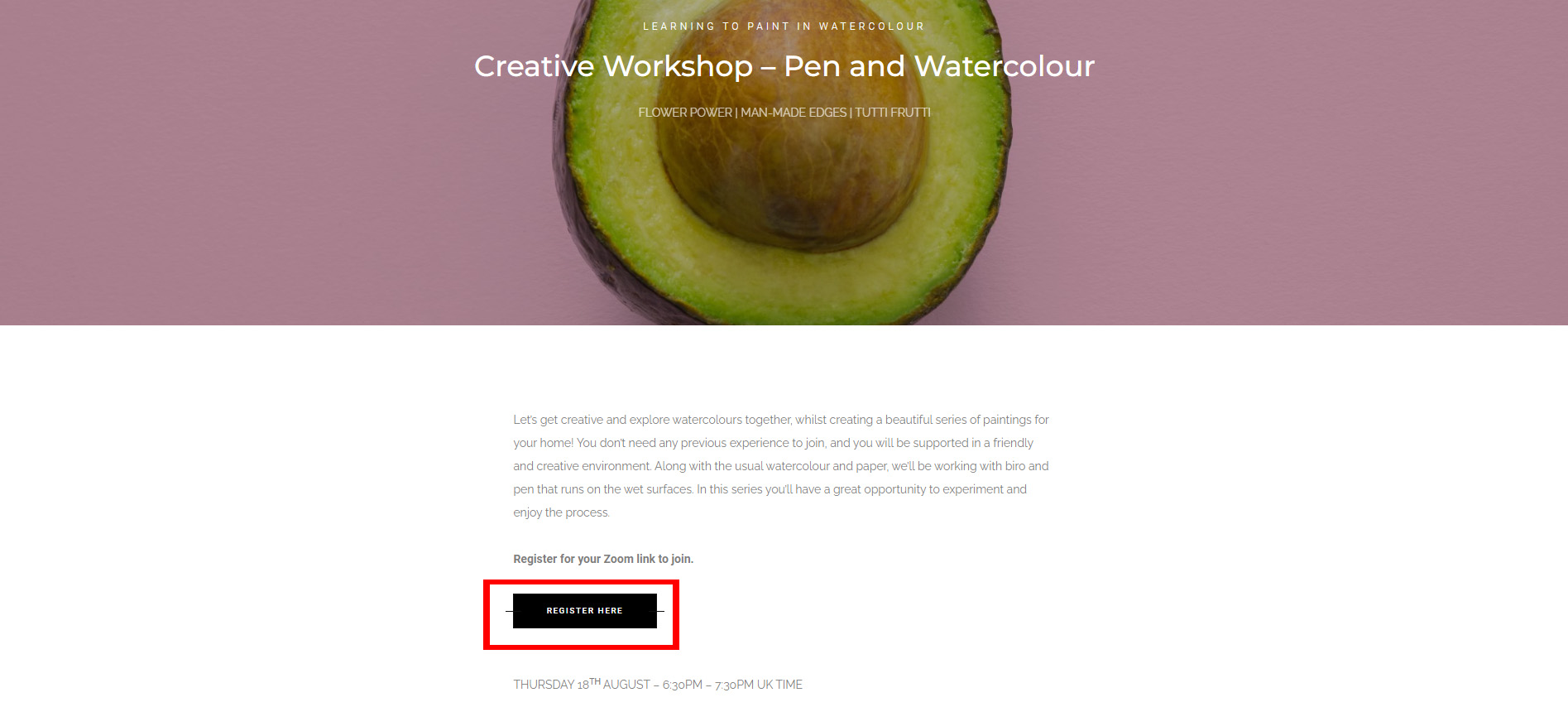 3.
To download your reference images ahead of class
Click 'Download the reference images' for each class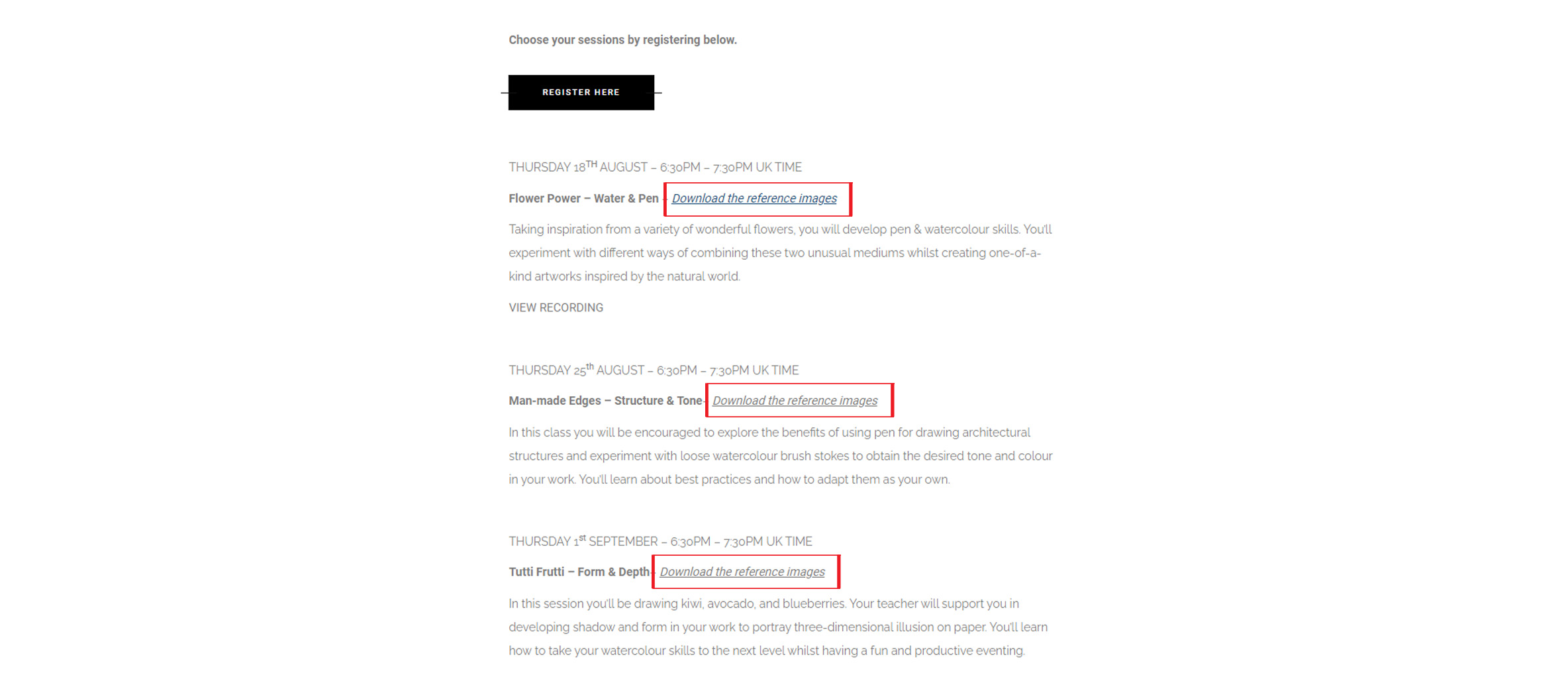 4.
If you would like to buy materials for your class
Click 'Buy Materials'
5.
After each class a recording will be made available
Click 'View Recording' to watch the class again